What if we tell you that there is a better and advance way to manage your woocommerce Checkout page. With the woocommerce Checkout Manager you can easily customize and manage your WooCommerce Checkout page.
It is very important also, because having your checkout page more organic and charismatic helps you in in retaining lifetime valuable customers and avoid losing sales.
Our Checkout manager is an awesome plugin used to add, delete and reorder the billing fields, shipping fields and additional fields of your checkout page
Fields such as rename, reorder, hide and extended Checkout fields within the Billing, Shipping, and Additional sections can all be organized using.
Once you have uploaded the plugin, activate your plugin in Plugins → Installed plugins.

If it has been activated correctly, plugin control panel is available in the tab. Checkout Manager pro in WordPress dashboard. Following are few free features availbale with the plugin.
OPTIONS TO CREATE DIFFERENT TYPES OF FIELDS
( BILLING, SHIPPING AND ADDITIONAL FORM )
Text Field
Textarea
Checkbox
Select Option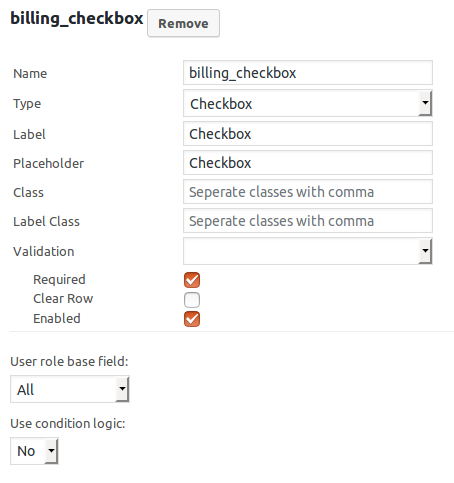 Radio Button
File Upload Field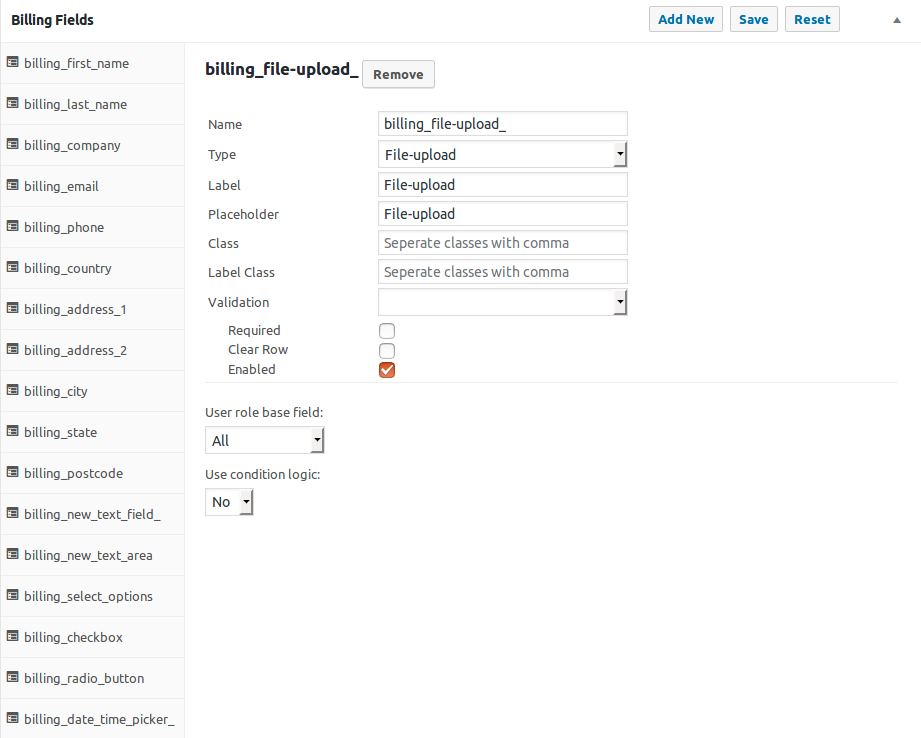 Date and Time Picker
Multi Select Option
Heading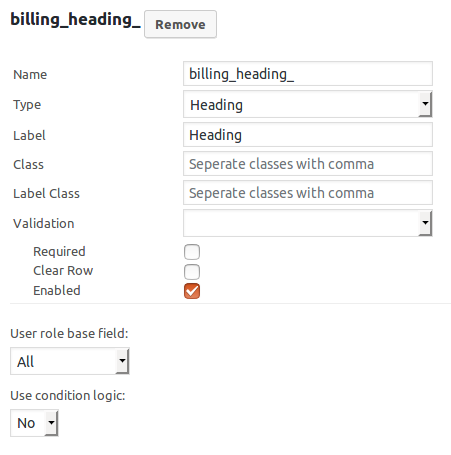 OPTION TO CREATE USER ROLE BASED FIELDS ON THE CREATED FIELDS
OPTION TO CREATE CONDITIONAL LOGIC FOR CREATED FIELDS
While the free feature are tempting and shouldn't be missed, upgrading to the premium feature has its own perks. Following are the features that you get with the premium version.
Reorder the billing, shipping and additional fields.
Label name can be changed.
Options to enable and disable any field.
Two types of validation is allowed i.e email or phone number.

Option to create user role based fields on the created fields.

Option to create Conditional logic for created fields.
get premium versionLive Demo