The E-commerce division of websites is an entirely different category altogether. As a result, such sites require different kinds of optimization tools in order to become more accessible especially for their target audience.
When it comes to engaging with their audience, e-commerce websites face many challenges. They have to recreate a real time experience for their audience. All the best E-commerce sites use certain types of tools that make it easy for shoppers to shop economically and have a virtual shopping experience that is extremely close to a real one.
This articles will help you find out different optimization tools necessary for Ecommerce websites so you can easily enhance your customers site surfing experience.
Heat maps
Heat maps are very intuitive tools that help website owners understand which areas of their website are least browsed. They even show the regions that are most browsed; this will help them to come up with optimization plans for glitches that are turning their users away.
Website heat maps are a step away from traditional analytics. They are easy to grasp and help website owners to understand the current activities of users on their website within a glance. Here is a list of some of the most popular and reliable heat map tools on the web.
1. Crazyegg:
Almost everyone who is aware of website analytics must have heard of Crazyegg. Co-founded by celebrated marketing specialist Neil Patel, it is without a doubt one of the best heat map tools available.
Site link:http://www.crazyegg.com/
2. Click Density
Site link:http://my.clickdensity.com/
3. ClickHeat:
Small business websites might not be able to afford heat maps for their websites. ClickHeat is a free, open source heat map creating software.
Site Link:http://www.dugwood.com/clickheat/index.html
4. Decibel Insight:
With decibel insight, you get a vast variety of heat maps that are not available with any other heat map tools on the web.
Site link:https://www.decibelinsight.com/
Traditional Analytics   
New age analytics may have revolutionized website analytics for the better, but this does not mean that traditional website analytics have lost their footing. These analytics are extremely helpful in understanding website performance and how it has improved or deteriorated with any editions that you make to your website along the way.
Here is a list of some of the most known and used traditional analytics tools that will help you understand your website's performance and also get to know from which location(geographical and virtual) visitors are getting directed to your site.
1. Google Analytics
Site link:http://www.google.com/analytics/
2. Spring Metrics
Site Link:http://www.springmetrics.com/
3. Mint
Site link:http://www.haveamint.com/
4. Open Web Analytics
Site link:http://www.openwebanalytics.com
5. Piwik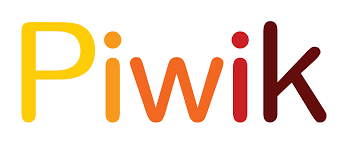 Site link:http://piwik.org/
In all the above mentioned tools, Google Analytics is clearly the favored one as it is free of cost, easy to use and provides integration with Google Adwords and Adsense. All the other tools in the list are also pretty popular.
A/B Testing Tools
A/B testing is possibly one of the most sought for testing tools. These testing tools are perfect for testing any revisions that are made on the website. You can even select the percentages of users that are included in the testing. Once you have tested different versions of the website, you get to know which version has received a better response.
Here is a list of some popular A/B testing tools:
1. Optimizely
Optimizely is one of the most popular A/B testing tools. However, it requires a little coding knowledge; this is one of the main reasons that amateurs should not put much trust in this application.
Site link:https://www.optimizely.com/
2. Visual Website Optimizer
If you are on the lookout for a solution that requires very little coding knowledge then, Virtual Website Optimizer can be an ideal for you. It even comes with a thirty-day free trial.
Site link: https://vwo.com/
3. Kissmetrics
Site Link:https://www.kissmetrics.com/
4. Google Analytics Content Experiments
If you are on the lookout for a free A/B testing solution, the Google Analytic Content Experiments also gives you the space to carry out A/B testing. The only drawback of using this tool lies in the fact that you will need some analytical skills to decode the data that will result from the experiment conducted by you.
Site link:https://support.google.com/analytics/answer/1745152?hl=en
5. Unbounce
Unbounce is extremely user-friendly and provides excellent input on all your results. But the fact that it can only be used for landing pages makes this application pricey in the light of its functionality.
Site link:http://unbounce.com/
Survey Tools
Analytics are very helpful tools in terms of seeing customer behavior on website a
nd applications. However, while analytics (both traditional and new age) tells us how customers are behaving on our websites, they rarely give the reasons for such action.
You can have the best team of professionals and analysts working under your wing, but without the honest opinions of your customers you website does not stand a chance in becoming popular. To make your website well loved and more efficient, you need the assistance of users; this is where survey tools steal they show. These tools are designed to connect you with your customer base and collect their response to your website. Once you have gathered enough data you will be in a better position to come up with solutions to optimize your website.
Here is a list of survey websites that will be helpful for you:
1. User Testing
Site link:http://www.usertesting.com/
2. SurveyMonkey
Site link:https://www.surveymonkey.com/
3. Feedback Army
Site link: https://www.google.com/?gws_rd=ssl#q=feedback+army
4. SilverBackApp
Site link: http://silverbackapp.com/
5. ManyContacts (free)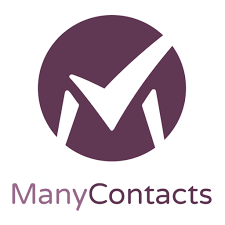 Site link:https://www.manycontacts.com/
Live Chat Tools
In the age of 100% customer satisfaction, there should be no room for errors. Online Shoppers are usually people who lead hectic lives and don't have the time or the patience when it comes to shopping.
Such shoppers are always a flight risk. If you need have a stable income through your website then, you need to ensure that customers on your website don't face any glitches. Live chat tools can be very helpful in assuring your customers that you are there to guide them if they stumble on any dead ends.
Here is a list of some chat tools that can be easily integrated with websites to enhance their customer experience.
Velaro
Site link:http://www.velaro.com/
WebsiteAlive
Site link: https://www.websitealive.com/
LiveHelpNow
Site link: http://www.livehelpnow.net/
Kayako Fusion
Site Link: http://www.kayako.com/product/tour/
BoldChat
Site Link: http://www.boldchat.com/
Pure Chat
Site link: https://www.purechat.com/
Of all the live chat tools listed above LiveHelpNow and Pure Chat are the ones that are the most affordable options for small to medium businesses.
Velaro, Website Alive, Kayako Fusion and BoldChat are enterprise level solutions that come paired with other analytical tools that will give you complete customer history so that you can deal with them on a personal basis.
Real-Time Tools
Real-time tools are extremely helpful when it comes to website performance tracking. By viewing live customers interacting with your site, you can generate discount offers for customers for users who abandon their shopping carts midway through the purchase.
By viewing the real-time activity of your customers, you can quickly anticipate any change that are about to happen. These statistics also help you to gauge which type of customers visit and browse through your website at which point. As such, you can create discounts that will appear on your pages for a limited time when the traffic is low or even at its peak.
Here is a list of some tools that will get you real time performance results for your website:
1. Activity Stream (only for Magento)
Site link: http://activitystream.com/
2. Clicky
Site link: http://clicky.com/
3. Userlook
Site link: http://userlook.com/
4. Woopra
Site link: https://www.woopra.com/
5. Lucky orange
Site link: https://www.luckyorange.com
In the above list of , Woopra and Lucky orange are all-in-one tools that do a lot more than just track real-time activity on your websites. These solutions are live chat, analytics, heat maps and real-time activity tracking all rolled into one. As such, they are solutions that are affordable only by enterprise level customers.
So, what are you waiting for? Have a look at all these solutions and figure out which will serve the purpose for all your optimization needs.